Adventurous Honeymoon Photography In Aurland
Betsy and Winson came all the way from Hongkong to Sogn in Norway to have their wedding photos taken. With me as their wedding photographer. It won't get much better than that! The spectacular nature and view were really amazing. We were fortunate to catch a beautiful sunset from Stegastein with a view over the fjord, before the drove back to Flåm on the narrow roads.
Dress: Needle & Thread
Featured in: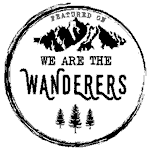 Betsy loves nature and Scandinavia so much. That's why Norway immediately popped up in our mind when we chose our destination for honeymoon and post-wedding shooting. Obviously, it didn't disappoint us!
As we prefer a natural and documentary style of photographing, which could hardly be found in our region, we had no doubt in finding local photographers in Norway. We surfed website by website, and finally saw Ingvild's amazing portfolio. It was just what we wanted!
Betsy has camera-phobia and she just couldn't feel relaxed in front of it. But during the shooting, she was completely at ease. Thanks to Ingvild, the shooting seemed more like a sightseeing tour since the landscape in Flåm was just breathtaking and we could easily lose focus on ourselves! Every moment is our favorite!
For those who love nature, we highly recommend you to go to Norway. No matter for merely traveling or shooting, you will have no regrets